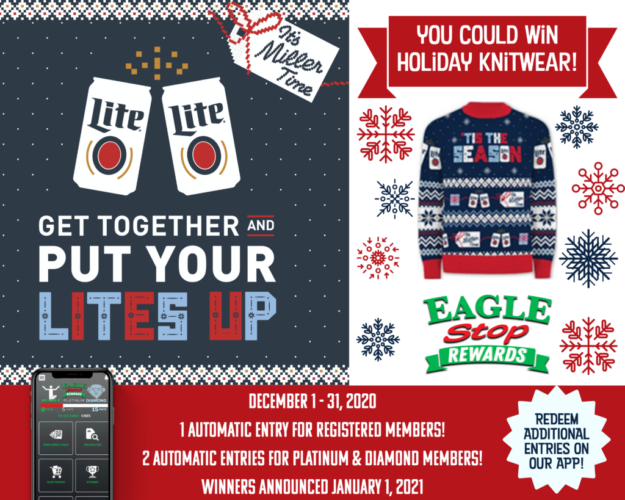 earn points to redeem free items
November & December 2020
How To Earn A Visit
Spend at least $1 before tax in store.
NOW OFFERING VISITS ON FUEL PURCHASES! Must purchase at least 10 gallons of fuel. 
Limit 1 visit per 30 minutes.
If you do not meet the tier visit requirements during a month, your status will change bimonthly.
Exclusions include alcohol and lottery purchases.